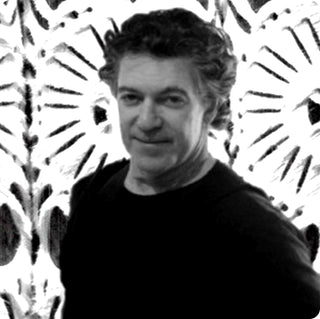 FEATURED ARTIST
Joe Ginsberg's artistic journey began at an early age, fueled by an innate passion for self-expression. From his initial drawings on books and napkins, he embarked on formal training, honing his skills in the vibrant art scene of New York City.
Drawing inspiration from the complexities of urban life, politics, and the juxtaposition of human existence with the serenity of nature, Joe Ginsberg developed a distinctive style that transcends boundaries.
Throughout his career, Joe Ginsberg ventured into metal, stone, glass, fabric, and beyond, immersing himself in the creative process with relentless dedication. His extensive body of work includes paintings, drawings, and prestigious public commissions, constantly evolving and pushing artistic boundaries.
WORLD-CLASS CRAFTSMANSHIP
Fine, rare materials and carefully designed by the best.
PERSONALITY PERFECTING
Express your creativity through functional, conversation-worthy pieces.
EXPERT ADVICE
Complimentary, personalized help from our concierge art + design experts.
TIMELESS DESIGN
One-of-a-kind designs to improve the modern, elevated lifestyle.
ART + SOCIAL CLUB
join the curator's circle
Experience the best of Atelier Modern as a Curator and inspire your life with impeccably curated art and modern objects for the home.