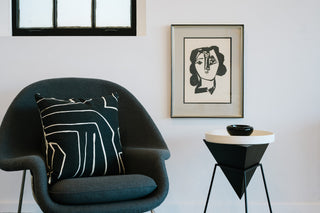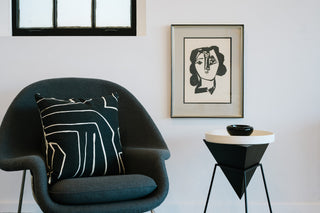 Your home, your masterpiece
curated art + objects
elevated, everyday living
Atelier Modern was born out of the search for high-quality and unique pieces of art and objects for the home. Sisters and co-founders Ana and Sarah decided to create a haven of home decor that not only curates the best selection of art and objects but also provides in-home design services tailored to take the guesswork out of achieving a balanced space.
CURATOR'S CIRCLE
Experience the best of Atelier Modern as a member of our art + social club and inspire your life with personalized selections, excluive perks, and more.
Curated Objects
Hand-selected collections of world-class objects featuring fine materials; saving time and effort on your search for the perfect pieces.
CURATED ART
Coupled with expert advice on collecting and sourcing key works, as well as offering access to a selection of fine art for purchase.
Interior Design Services
In-home design services provide expert guidance on how to integrate art and decor in a way that complements your style and living space.
Driven to make a change, the founders of Atelier Modern decided to combine their skills and expertise to open a hybrid space that balances a home decor store with an art gallery — mixing art, design, and functional items into one space. A haven to make elevated home decorating feel comfortable and accessible to everyone,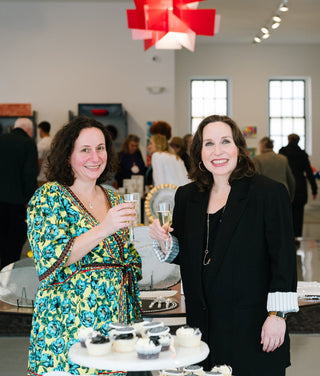 Sarah bauer +
Ana zampino o'neill
Co-Founders
Sisters Sarah and Ana are passionate about making an impact on their local community in Larchmont, New York. With their unique backgrounds, they bring a wealth of expertise to Atelier Modern.
Sarah, who also serves as the Mayor of Larchmont, has a natural eye for beautiful home decor and a strong connection to the community. She takes pride in curating a majority of the objects found in the store, ensuring that they reflect the latest design trends while maintaining a timeless appeal.
Ana, who previously worked for Christie's auction house and later purchased fine art for high-net-worth clients, brings her extensive knowledge and experience in the art world to Atelier Modern. As the curator of the store's fine art collection, Ana expertly selects pieces that inspire and elevate any living space.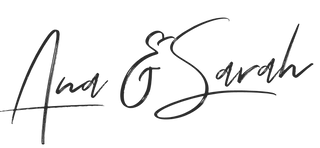 Elissa Carroll
manager
Elissa is a seasoned interior designer and fine artist with over 25 years of experience in residential and commercial spaces, with a degree in fine art. She emphasizes collaboration with clients, architects, builders, and other artists and designers in order to create unique spaces that convey a story. She believes in sharing ideas, distinctive styles, and individual interests & visions for the best outcome for each project.
In her role as Manager of Atelier Modern, Elissa curates emerging regional artwork displayed in the gallery. She shares the vision of Atelier Modern's owners, sisters Sarah and Ana, and their passion for design, the arts, and their commitment to the Larchmont community and local artists.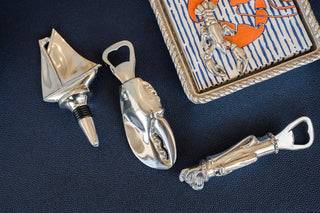 we believe you deserve beauty, quality, and purpose in your everyday living
our vision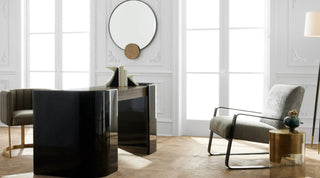 The future of Atelier Modern is to be your trusted, inspiring, and accessible source for elevated home decor, art, and design services empowering you to live a more beautiful, intentional life.