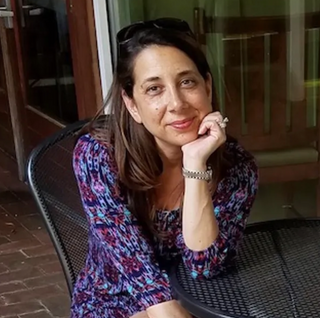 FEATURED ARTIST
Michelle Lander Feinberg's work is fueled by a passion for bold and expressive color as well as the limitless possibilities of abstract form. Through the use of vibrant hues and gestural brushstrokes, Michelle explores the boundaries of color and form in order to create dynamic compositions that evoke emotion and mood. Her process is guided by intuition and spontaneity, and she seeks to explore the relationship between color and space to create depth and dimension. Michelle's paintings capture the joy and energy of life, and her goal is to transport viewers to a place of pure color and emotion. She believes that abstract art invites the mind to see something different with every view, providing endless interest in a singular painting. Michelle began painting daily as a way to cope with the grief of losing her brother, and found a deeper connection with him through her art, which has helped her throughout her journey of healing.
WORLD-CLASS CRAFTSMANSHIP
Fine, rare materials and carefully designed by the best.
PERSONALITY PERFECTING
Express your creativity through functional, conversation-worthy pieces.
EXPERT ADVICE
Complimentary, personalized help from our concierge art + design experts.
TIMELESS DESIGN
One-of-a-kind designs to improve the modern, elevated lifestyle.
ART + SOCIAL CLUB
join the curator's circle
Experience the best of Atelier Modern as a Curator and inspire your life with impeccably curated art and modern objects for the home.