Explore our curated selection of timeless earrings perfect for any occasion. When nothing but the best will do, look no further than a gift from Atelier Modern. Must-have earrings like huggies, hoops, studs, and statements brimming with personality and elegance.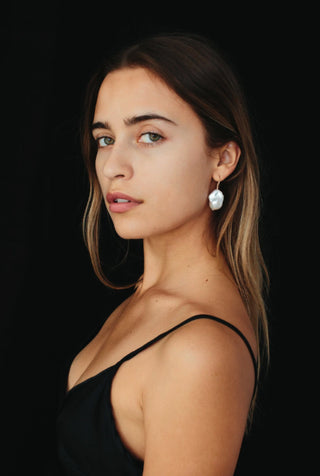 featured earring
14k White Le Baroque Earrings
14k gold drop earrings featuring white baroque pearls. Baroque pearls are unique and one of a kind so sizes and shapes will vary.
WORLD-CLASS CRAFTSMANSHIP
Fine, rare materials and carefully designed by the best.
PERSONALITY PERFECTING
Express your creativity through functional, conversation-worthy pieces.
EXPERT ADVICE
Complimentary, personalized help from our concierge art + design experts.
TIMELESS DESIGN
One-of-a-kind designs to improve the modern, elevated lifestyle.