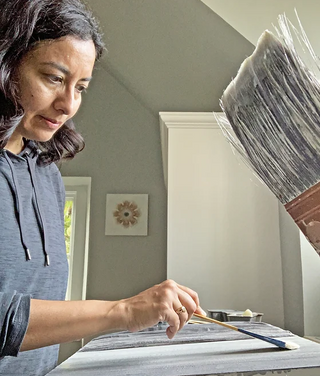 FEATURED ARTIST
Priya Tambe is inspired by natural imagery to create work that is beautiful and timeless Her art seeks to uncover the deepest emotions in people and their interaction with the natural environment. Priya's work combines encaustic painting with paper sculpture elements for added texture and depth. Encaustic painting is an ancient Greek method that uses natural beeswaxes and damar resin.  
WORLD-CLASS CRAFTSMANSHIP
Fine, rare materials and carefully designed by the best.
PERSONALITY PERFECTING
Express your creativity through functional, conversation-worthy pieces.
EXPERT ADVICE
Complimentary, personalized help from our concierge art + design experts.
TIMELESS DESIGN
One-of-a-kind designs to improve the modern, elevated lifestyle.
ART + SOCIAL CLUB
join the curator's circle
Experience the best of Atelier Modern as a Curator and inspire your life with impeccably curated art and modern objects for the home.