ART + SOCIAL CLUB
a frame for elevated living
Experience the best of Atelier Modern as a Curator and inspire your life with impeccably curated art and modern objects for the home. For a limited time, enjoy free membership with expert guidance, special members-only prices, and more.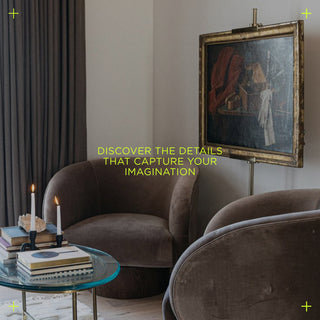 curator benefits
membership unlocks...
Personalized art & design
Monthly bespoke selections of art and design curated for your lifestyle and personality, balancing function and beauty.
Access to a curitorial expert
Discover, acquire, and appreciate art on a whole new level with our expert curator who makes the process process enjoyable and educational — from vetting and conservation to framing and display.
Enjoy members-only sales, free gifts, invitations to gallery gatherings and events, and early access to new products.
Skip the queue and receive a priority response from our dedicated support and gift concierge, no matter the need.
and more...
inspiration, guaranteed
Our members find inspiration with every curated collection, expanding their appreciation and understanding of the art and design world.
simple ways to earn points
For every $1,000 you spend at Atelier Modern, you get a $25 credit to spend on regularly-priced curated objects.
simple ways redeem points
Redeem quickly and flexibly to enjoy free shipping, order discounts, and more.
Member deals & gifts
Members are able to shop regularly-scheduled discounts, frequent member-only sales, and free gifts.
Gallery gatherings
Invitations to members-only events, in-store and online.
earn points on reviews
Members are rewarded for leaving reviews on products they purchased with additional points.
one-to-one expert art + design guidance
Access to a curatorial expert who understands you and finds perfect artful statements that resonate.
balance your interiors
Make your dream home a reality with 1:1 design help with our interior design expert.
Priority concierge
Dedicated support and gift concierge. Skip the queue and receive a priority response, no matter the need.
FAQs
don't see what you're looking for? Send us a note and we'll prioritize a response.
For a limited time, membership to the Curator's Circle is free.
join the curator's circle today