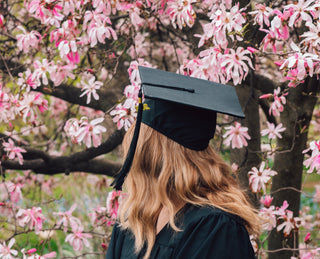 ENTERTAINING + HOSTING
how to host the perfect graduation celebration
Inspired by Priya Parker's acclaimed book, "The Art of Gathering," we present eight essential steps to help you create a meaningful and remarkable experience for everyone.
introduction

Celebrate your remarkable achievement of graduation with a memorable and meaningful gathering. Let Atelier Modern's luxury home goods, decor, and expert hosting tips guide you through the process of planning the perfect graduation celebration. Inspired by Priya Parker's wisdom in "The Art of Gathering," follow these steps to create an unforgettable event.
STEP 1
set the intention for the celebration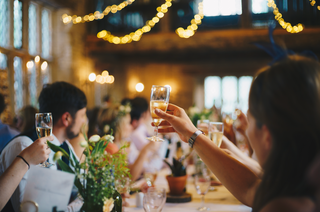 "Begin with purpose," as Priya Parker beautifully reminds us. Start by defining the intention behind the graduation celebration. Is it to reflect the graduate's journey, honor their accomplishments, or foster connections among loved ones? Understanding the purpose will help guide your decisions throughout the planning process.
To do this, follow these steps:
reflect
Take a moment to define the intention behind the celebration.
Consider the graduate's journey and milestones reached.
Ask yourself if the purpose is to honor accomplishments or foster connections.
set the intention
Clearly define the core purpose for the event.
Is it to acknowledge hard work and achievements?
Or is it about creating lasting memories and strengthening relationships?
make informed decisions
Let the purpose guide your planning process.
Ensure every decision aligns with the intended purpose.
Stay focused on creating a meaningful and memorable experience.
STEP 2
personalize the experience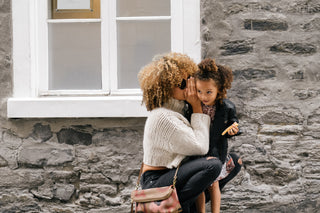 "Create moments of meaning" that resonate with the graduate and their guests. Tailor the celebration to reflect their unique personality, passions, and achievements. Incorporate elements that evoke cherished memories and showcase their individuality. Follow these steps to personalize the celebration:
reflect on their journey
Consider the graduate's interests, hobbies, and accomplishments.
What stories and experiences define their unique personality?
theme and decor
Draw inspiration from their passions and future aspirations.
Incorporate personalized elements like custom signage and thematic decorations.
meaningful gestures
Pay tribute to their achievements with special speeches or toasts.
Create a video montage or playlist showcasing their favorite memories and songs.
atelier modern's touch
Go beyond surface-level decorations, infusing the celebration with the graduate's story. Contact our Gift Concierge to help you craft a personalized experience that reflects their journey and creates lasting memories.
STEP 3
curate the guest list with care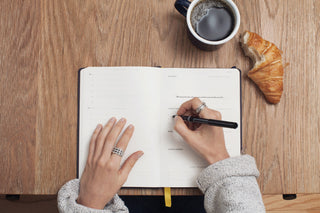 "Think quality, not quantity." As you create your guest list, consider the relationships and connections that will enhance the celebration. Follow these steps to curate a guest list that enhances the celebration:
identify key relationships
Consider those who have had a significant impact on the graduate's life.
Include close family members, lifelong friends, mentors, and influential teachers.
intimate + meaningful gathering
Keep the celebration intimate to foster deeper connections.
Create an atmosphere where shared experiences can flourish.
personal touch
Reach out to potential guests with a handwritten note or personal phone call.
Make them feel valued and special, while gathering dietary preferences.
Curating the guest list with care ensures a more personalized and enjoyable experience. By inviting those who have played important roles in the graduate's journey, you'll foster meaningful connections and create lasting memories.
STEP 4
choose the perfect venue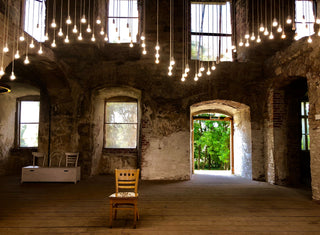 "Design the space intentionally." Select a venue that aligns with your vision and provides a comfortable and inviting atmosphere. Whether it's your own home, a rented venue, or an outdoor setting, ensure it reflects the graduate's style and accommodates the desired ambiance.
Follow these steps to select a venue that sets the stage for a remarkable celebration:
define the desired ambiance
Consider the graduate's style and preferences.
Choose a venue that aligns with their vision.
reflect their unique taste
Whether it's your home, a rented venue, or an outdoor setting, ensure it reflects their personal style.
Create a comfortable and inviting environment for guests.
elevate with atelier modern
Explore Atelier Modern's luxurious home goods and decor and choose from our curated selection of premium tabletop objects and exquisite decorative accents.
Add elegance, sophistication, and personalization to the space.
Transform any venue into an unforgettable setting with Atelier Modern's premium products. By intentionally designing the space to reflect the graduate's style and vision, you'll create an ambiance that leaves a lasting impression on guests.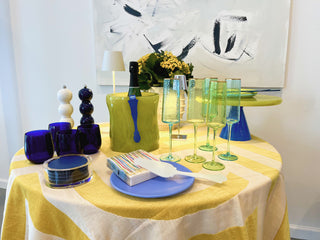 STEP 5
craft a memorable menu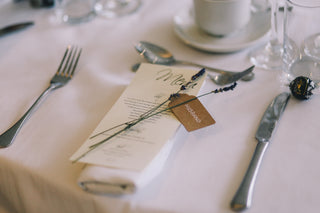 "Food is an opportunity to communicate care and love." Delight your guests with a thoughtfully curated menu that showcases their favorite dishes and culinary preferences. Consider the graduate's cultural background, dietary restrictions, and preferences. Whether you opt for a catered affair or showcase your culinary skills, let the menu be a reflection of love and celebration.
Follow these steps to create a menu that will delight your guests and leave a lasting impression:
consider the graduate's preferences
What are their favorite dishes and culinary preferences?
Take into account their cultural background and heritage.
cater to dietary restrictions and preferences
Ensure everyone feels included by accommodating dietary restrictions.
Consider vegetarian, vegan, gluten-free, or other special dietary needs.
get creative and personalize
Experiment with fusion cuisine, seasonal ingredients, and local flavors.
Incorporate personalized menu items or family recipes.
enhance the dining experience
Pay attention to presentation and food stations.
Create a warm and inviting atmosphere for conversation and connection.
Add personal touches like customized menu cards or special beverage pairings.
Crafting a memorable menu is an opportunity to create a culinary journey that showcases your love and care. By incorporating the graduate's preferences, catering to dietary needs, and getting creative with flavors and presentation, you'll create a dining experience that leaves a lasting impression. Celebrate their achievements and create cherished memories through the power of food and shared meals.
STEP 6
create an engaging program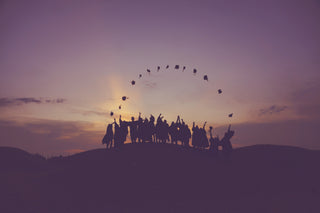 "Design experiences that allow for genuine connection and interaction." Plan activities and entertainment that encourage guests to engage with one another and the graduate. Incorporate meaningful rituals, heartfelt speeches, or interactive games that spark conversations and forge lasting memories.
Follow these steps to create an engaging program that sparks conversations and forges lasting memories:
plan interactive activities
What activities can encourage guests to engage with one another?
Consider meaningful rituals, interactive games, or icebreaker activities.
include heartfelt speeches or toasts
Who can share personal stories and thoughts about the graduate?
Invite close family members, friends, and mentors to contribute.
incorporate personalized games or activities
How can you reflect the graduate's interests or achievements?
Create themed games or activities that add fun and entertainment.
draw inspiration from atelier modern's hosting tips
Join the Curator's Circle for expert insights and hosting tips.
Discover unique decor ideas and thoughtful touches to elevate your program.
Designing an engaging program is about fostering connections and celebrating the graduate's achievements. By planning interactive activities, including heartfelt speeches, and incorporating personalized games, you'll create moments that leave a lasting impression. Draw inspiration from Atelier Modern's hosting expertise to captivate and delight your guests. Let the celebration be a memorable experience filled with genuine connections and shared joy.
STEP 7
pay attention to the details
"Transform the ordinary into the extraordinary." Infuse the celebration with thoughtful touches and impeccable details. Follow these steps to create a remarkable event with impeccable details:
aesthetic presentation
floral arrangements
How can you incorporate beautiful blooms that match the theme?
Select carefully crafted arrangements to add natural beauty and elegance.
personalized keepsakes
enchanting lighting
Pay attention to the details and infuse thoughtful touches throughout the event. By transforming the ordinary into the extraordinary, you create an immersive experience that captivates and delights. Let Atelier Modern's exquisite collection help you achieve an event that is truly exceptional.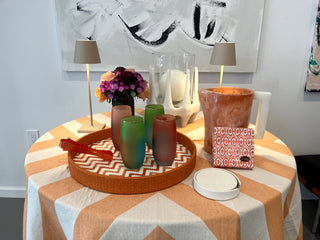 Atelier Modern's luxury home goods and decor collection offers exquisite products to elevate every aspect of your celebration. From tableware and linens to lighting options and personalized keepsakes, their commitment to quality ensures a remarkable experience for you and your guests.
STEP 8
embrace the unexpected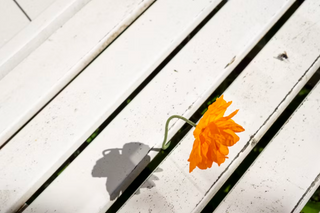 "Embrace serendipity and spontaneity." Despite meticulous planning, allow room for delightful surprises and unplanned moments. Encourage guests to engage in spontaneous conversations, share stories, and create connections that extend beyond the celebration itself. Embracing the unexpected adds a touch of magic and authenticity to any gathering.
Follow these steps to infuse your graduation celebration with delightful surprises:
encourage genuine interactions
How can you foster spontaneous conversations and story sharing among guests?
Create spaces or moments where guests can mingle and connect freely.
embrace unplanned moments
How can you allow for unscripted speeches or impromptu performances?
Leave room in the program for unexpected surprises to arise.
foster an atmosphere of openness
How can you create an environment that invites curiosity and wonder?
Encourage guests to engage with each other without a fixed agenda.
Remember, the true beauty of any gathering lies in the natural and authentic moments that unfold. Embracing the unexpected adds magic and authenticity, fostering connections and creating lasting memories. Leave space for serendipity and spontaneity, making your graduation celebration truly unforgettable.
By embracing the unexpected, you transcend the boundaries of a typical event and create a transformative experience that resonates with everyone present. Let the unexpected moments bring joy, laughter, and deeper connections. Embrace the magic of spontaneity, and your graduation celebration will become a cherished and unforgettable moment for all who attend.
conclusion
With Atelier Modern's exquisite home goods, decor, and expert hosting tips, you have the power to create unforgettable graduation celebrations that honor the graduate's achievements and forge deep connections among loved ones.