your masterpiece: gifting
holiday gift guide 2024
Modern Gifts to Delight Everyone on Your List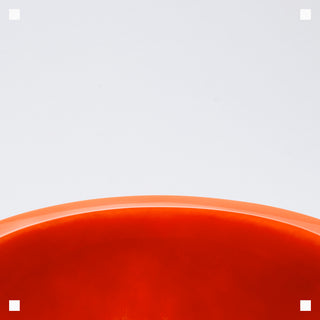 Eclectic Elegance
a curated celebration of modern living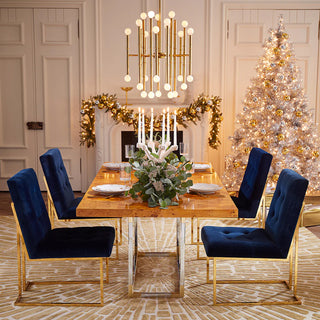 ART + SOCIAL CLUB
join the curator's circle
Experience the best of Atelier Modern as a Curator and inspire your life with impeccably curated art and modern objects for the home.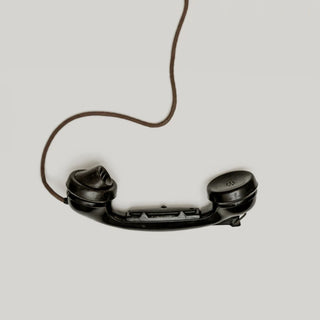 Complimentary Gift Concierge
find the perfect gift with expert help
Get matched with a personal gift expert (and a mom) for complimentary advice, recommendations, and more.
*Available Tue-Fri 10AM-3PM + Sat 11AM-1PM
Holiday Gift Guide 2024 | Atelier Modern - Modern Gifts to Delight Everyone on Your List
At Atelier Modern, we believe in the art of giving, transcending mere material exchange. In a world often marked by hurried gestures, the perfect gift goes beyond wrapping; it's a thoughtful creation resonating deeply with the recipient. Dive into the essence of thoughtful giving by exploring our curated collections designed for him, for her, for home, and more.
For Him:
Ignite his passion with gifts that resonate—bold, authentic, and utterly him. Discover new arrivals like the Landry and Serenade Decanters, the Brass Atlas Bookends by Jonathan Adler, and the stylish D-28 Readers by Caddis. Elevate his experience with unique, modern pieces that celebrate individuality.
For Her:
Elevate her everyday with timeless elegance and curated grace. From best-selling Rainbow Champagne Flutes to the Yellow Gold Diamond Emerald Triplet Cushion Cut Cocktail Ring, our collection for her is a blend of sophistication and individuality. Uncover gifts like the Dip-Dyed Throw by Johanna and the Veuve Clicquot by Assouline Books.
For Home:
Explore objects that marry form, function, and personal flair. The Elixir Chiller, White Tea & Rosemary Alfresco Multi-Wick Decorative Candle, and the Impossible Collection of Wine by Assouline Books are just a glimpse of our curated celebration of modern living. With new arrivals and best-sellers, find the perfect addition to any living space.
Eclectic Elegance Collection:
Discover "Eclectic Elegance: A Curated Celebration of Modern Living." Timeless elegance meets modern aesthetics in this collection. From cozy comforts like the Cozi Throw by Johanna to classic aesthetics in the "Your Product's Name" series, this collection is a celebration of enduring beauty and curated living.
Cozy Comforts Collection:
Wrap your loved ones in warmth with our Cozy Comforts collection. Featuring throws like the Deco Throw, Pom Pom Throw, and the Renna Throw by SFerra Throws, these pieces bring comfort and style into any home. Choose from a variety of colors and designs to suit every taste.
Festive Finds Collection:
Capture the festive spirit and spread joy with our Festive Finds collection. From Bejeweled Holiday Round Ornaments to Santa Pez™ Dispensers, these items add a touch of merriment to your holiday decorations. Explore a wide range of festive ornaments and decorations to make your celebrations extra special.
Join our Curator's Circle and experience the best of Atelier Modern with impeccably curated art and modern objects for the home. Become a Curator to inspire your life with timeless elegance and curated grace.
Explore our Holiday Gift Guide 2024 for gifts $25 & under, $50 & under, $100 & under, and $250 & under. Craft the perfect gift and celebrate the art of giving with Atelier Modern.
Complimentary Gift Concierge:
Need help finding the perfect gift? Our expert gift concierge, including a personal mom, is here to offer complimentary advice, recommendations, and more. Get matched with a gift expert to make your holiday shopping stress-free and enjoyable.
EXPERT ADVICE
Acquire with the help of our concierge interior design experts
ATELIER CRAFTSMANSHIP
The finest materials responsibly sourced for a better world
Get your gifts on time
Order by May 3 (Standard) or May 10 (Expedited).
TIMELESS DESIGN
Details designed to improve the modern, elevated lifestyle