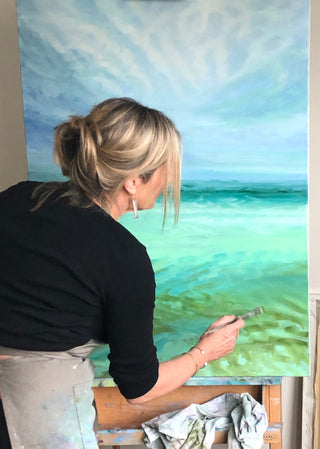 FEATURED ARTIST
Intrigued by the vibrancy and beauty of color, the luminosity of natural light, Elissa Carroll's paintings magically change a scene or subject instantly. The combination of vigorous brushstrokes and quiet blending in my paintings creates an unexpected movement and radiance. Every painting captures a moment in time.
WORLD-CLASS CRAFTSMANSHIP
Fine, rare materials and carefully designed by the best.
PERSONALITY PERFECTING
Express your creativity through functional, conversation-worthy pieces.
EXPERT ADVICE
Complimentary, personalized help from our concierge art + design experts.
TIMELESS DESIGN
One-of-a-kind designs to improve the modern, elevated lifestyle.
ART + SOCIAL CLUB
join the curator's circle
Experience the best of Atelier Modern as a Curator and inspire your life with impeccably curated art and modern objects for the home.